Missions
Parkway Community Church has supported a variety of missions and projects throughout its history. Some of the mission opportunities that we continue to support include:
Mission to Malawi
Parkway Community Church is an active member of the Mission to Malawi "Bore Hole" project. Each year a life sustaining fresh water well is bored adjacent to a house of worship in Malawi.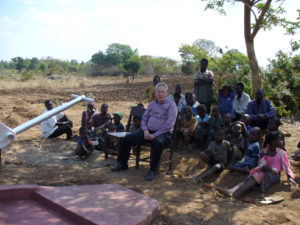 Through the Direction of God and leading of the Holy Spirit the Parkway Church has been instrumental in helping plant: The Corner Stone Korean Church The Ebenezer Pentecostal Church The Mansion on the Hilltop Church at Tranquility Mission Fields in Haiti, Bangladesh, Brazil and Navajo Mission in Arizona. The College Ministry of the University of Findlay. Faith Cometh by Hearing. The Chaplains Program for Frederick County. Potomac Ridge Behavioral Health Center. The Christian Coalition of Frederick County. Ministers, Widows and Widowers of the Maryland Conference.